Summary:With the continuous development of my country's economic level, people's pursuit of living conditions has gradually incr...
With the continuous development of my country's economic level, people's pursuit of living conditions has gradually increased. As a necessities of people's daily life, textile fabrics are no longer satisfied with ordinary clothes, but pursue the embodiment of individuality and nature. Harmony with fashion.
Computer-embroidered
decorative fabrics: the art of painting on textile fabrics
The singleness of traditional fabrics changed by computer embroidery has changed the original plainness of textile fabrics, and endows textile fabrics with novel designs, which are both beautiful and practical, and make traditional textile fabrics have different aesthetics, dynamics and textures. Create an atmosphere of nature, style and character that is pleasing to the eye. Computer-embroidered decorative fabrics can be used as both apparel fabrics and decorative fabrics, and have gradually become the ideal fabric for textile consumption.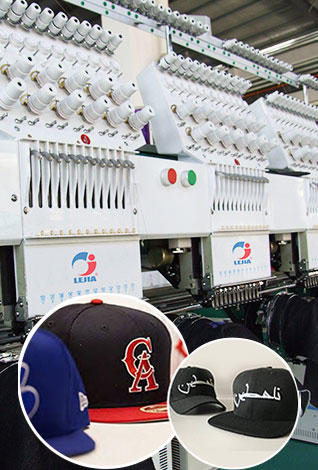 The silk double palace three-dimensional embroidery cloth is made of 100% mulberry silk and mulberry silk as raw materials, and the warp thread is combined with 2/20/22D mulberry silk; the weft thread combination (2/100/120D mulberry double palace silk) plain weave fabric. Because the weft is thick and the warp is fine, and the double palace silk strips are irregularly distributed with knot-like slubs, the surface produces a rough and uneven feeling. With simple three-dimensional embroidery, the simple flower branch lines show individuality and bloom on the uneven surface. The velvety flower buds are covered with graceful velvet, and the color is soft, which makes the fabric unique.
The special chemical fiber embroidery cloth is made of three-in-one spring sub-fabric, acrylic cotton, and knitted superfine plush. The white fabric is the base color, and it is embroidered with black yarn. The bright black lines appear in the white space, giving people unlimited reverie. As one side is made of knitted superfine plush. One side is made of Chun Yafang, so the fabric can be used on both sides.
The polyester mesh rope embroidery fabric is made of knitted polyester mesh fabric as the bottom, which changes the traditional embroidery concept and uses rope instead of ordinary embroidery thread for drawstring embroidery, so that the fabric has a three-dimensional concave and convex feeling. A masterpiece of relief. It is a fabric for wedding dresses and high-end fashion.