Summary:The first step in using a single head embroidery machine is to input the embroidery design into the machine. This can be...
The first step in using a single head embroidery machine is to input the embroidery design into the machine. This can be done by uploading the design into the machine's computer through a USB drive or by connecting the machine to a computer using specialized software. The software enables the user to manipulate the design by changing the size, color, or orientation before sending it to the embroidery machine.
Once the design is ready, the fabric that will be embroidered needs to be hooped. Hooping involves placing the fabric between the embroidery hoop and tightening it to keep the fabric taut. The hoop is then attached to the embroidery machine.With the hoop securely in place, the embroidery process begins. The embroidery machine moves the needle according to the design's programmed instructions, stitching the design onto the fabric. The needle moves up and down, while the hoop moves side to side and front to back. The thread is automatically fed through the needle and thread tensions are adjusted according to the fabric and design requirements.
single head embroidery machine Suppliers
are capable of stitching up to 15 different colors in one design. The machine automatically switches colors by trimming the thread and pulling a new one through the needle. The machine also stops when a thread breaks, and the user can manually replace it before continuing.Once the embroidery is complete, the fabric needs to be removed from the hoop and the excess stabilizer is trimmed away. The embroidery is then pressed with an iron to ensure that it lies flat.
Single head embroidery machines are user-friendly, cost-effective, and produce high-quality embroidery designs. They are ideal for small businesses and hobbyists who require flexibility and portability. Understanding how these machines work is crucial to achieving the best results when embroidering. By following the steps outlined above, you can create beautiful embroidered designs on a single head embroidery machine.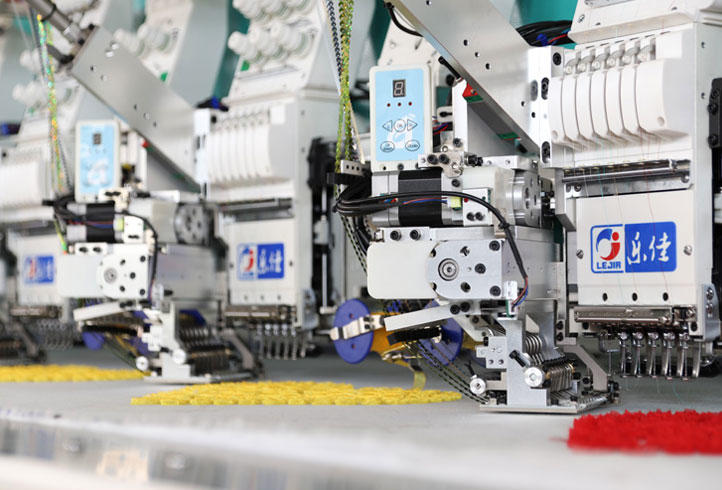 LJ- Cap/T-shirt/Tubular series of embroidery machine adopts overhanging type hook base, integrated with different kinds of frames for cap, garments and flat embroidery with multifunction for caps, garments and flat embroidery work. It can be used for cap embroidery, T-shirt embroidery and garments cut piece embroidery. Among all models, the single head machine has the advantages of unique machine structure and being light and handy, which suit for sample embroidery and small lot production to meet personalized requirements.